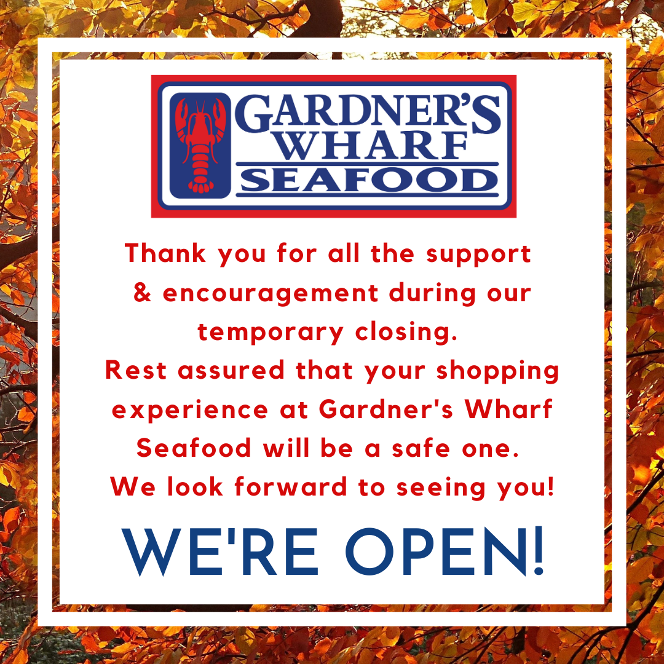 Headquartered in historic Wickford, Rhode Island, Gardner's Wharf Seafood sits right on Narragansett Bay, where fishing and lobster boats pull up to our back door each day. Fresh fish, live lobsters, clams (littlenecks, cherry-stones, quahogs, and steamers), mussels and oysters are unloaded, processed and available for sale 7 days a week.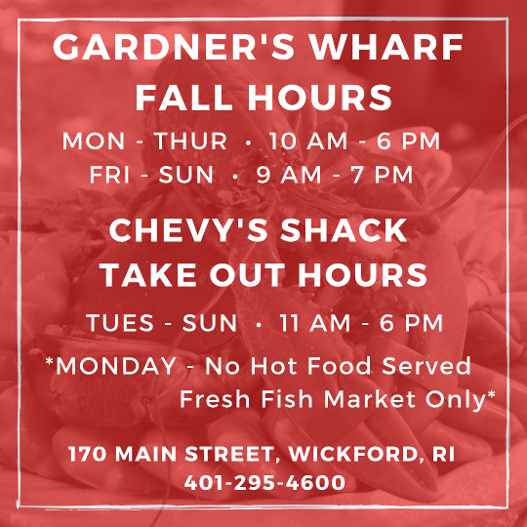 CHEVY'S SHACK TAKE OUT HOURS
TUES - SUN • 11 am - 6 pm
FRI • 11 am - 7 pm
* MONDAY • No Hot Food Served • Fresh Fish Market Only *

Follow us on Facebook & Instagram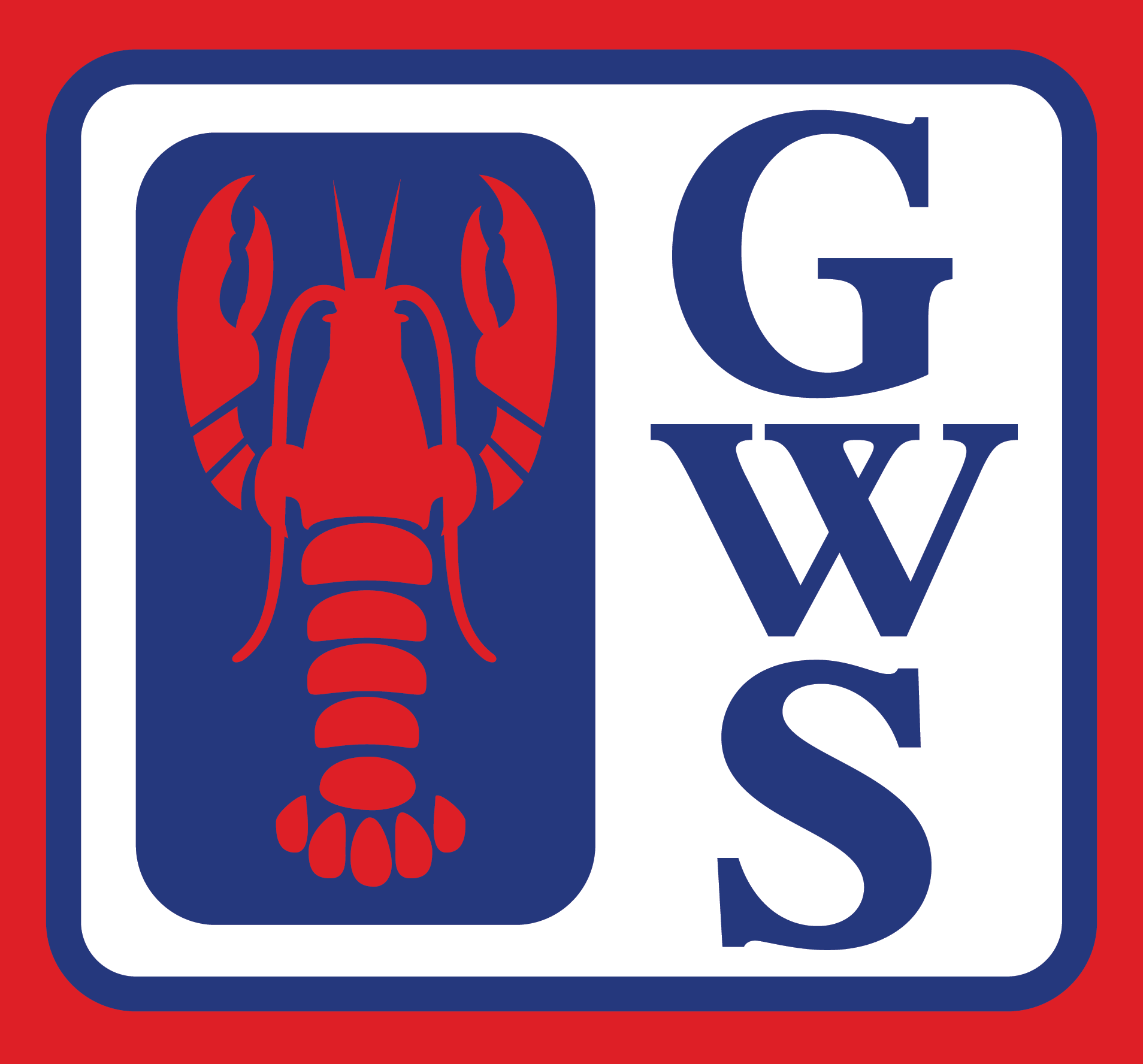 Make Gardner's Wharf Seafood your choice for Live Lobsters, Fresh Fish, Seafood, Shellfish & more!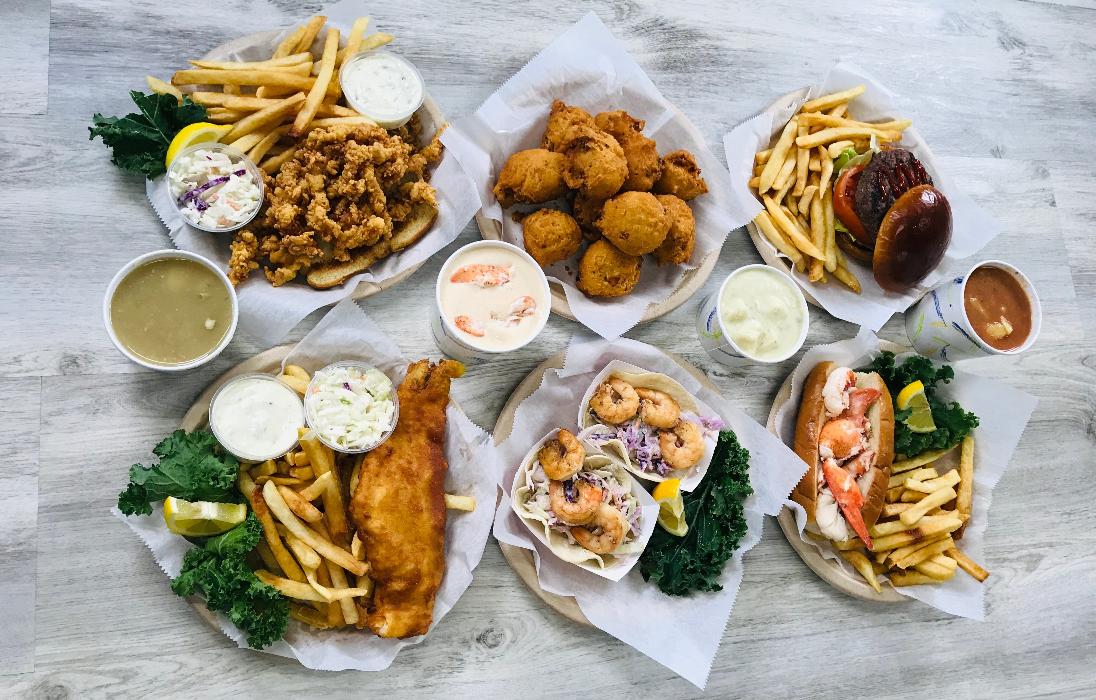 Copyright © 2019 - 2020 GARDNER'S WHARF SEAFOOD • Site by DESIGN RHODY
170 Main Street, Wickford/North Kingstown, RI 02852 • 401-295-4600